I've been all over the place when it comes to creating lately. I've got many, many projects on the go in many different mediums, on many different substrates and in many different sizes.
'Dream Catcher' – Sold
I've consciously made the decision to let go of any expectations I or others may have and create purely from my intuition. All decisions, including decisions about topic, style, colour palette, medium, size, substrate, etc, etc are all made on the spot without too much thought. I'm creating by the seat of my pants, so to speak.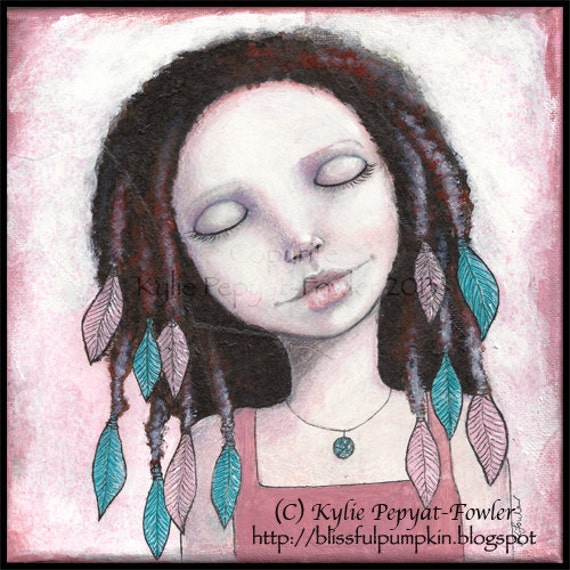 'Feather Dreadlocks'
As a result I've found that I'm creating more and feel much happier while doing it. There is a kind of 'freeing' feeling about it all. A kind of liberation.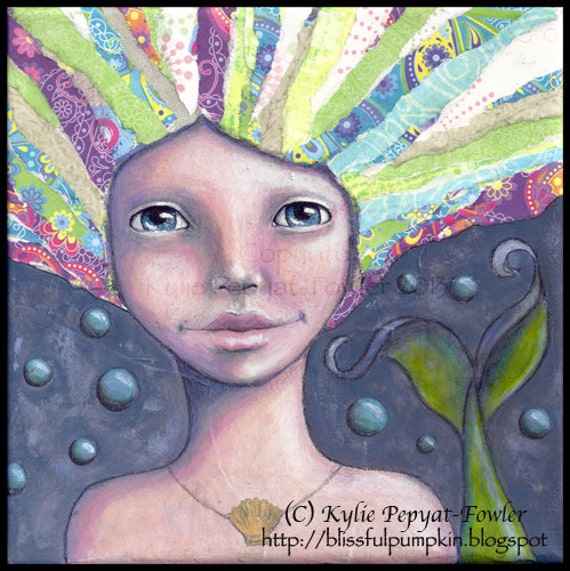 'Mermaid Bubbles'
So I challenge you this week, this month, for the rest of this year to let go of what is slowing you down. To what is holding you back. To what or who is dulling your sparkle. Try creating for you. Do not plan. Do not predict or place expectations. Just grab your creative tools and start creating.
'The Journey Begins'
 I'd love to hear what it is that holds you back from your creative endeavors.
Big Smiles,
Kyles =D