Hey there. Wow! It's been so long since my last post. I found myself using my Facebook Page more often, but unfortunately have neglected my blog. I must blog more often………..( it's on my 'To Do List', like many, many other things.) 😉
Early February saw my 3 kids go back to school (currently they are: James 6, Jack 7 and Louise 8 ) after 6 weeks of Christmas school holidays. My husband was home for most of this time also, as he is a High School Principal in a nearby town, so it was great to have so much family time together. In saying that though, I was certainly ready for them all to return to school and was craving some routine and time back in the studio.
In the last 3 weeks I've been busy creating. I've finished quite a few pieces, including a few custom orders, and currently have many unfinished works about the place, which is usual for me.
Since 2009 I have been studying for a 'Diploma in Visual Art'. I usually do 1 or 2 subjects a year to work around my family. Last year however, the University cut many courses, including mine. They are offering us a 'Teach Out', which means we have 12 months to complete the course, but unfortunately this is not long enough for me, as well as many other students, to finish. I was very disappointed in the beginning but now I'm looking at this as a forced change and am now open to whatever new opportunities the future may bring. After all when one door closes another door opens.
Knowing that I only have this year left in the course I have chosen a few subjects that involve having an exhibition at the end of the year. I have never had a proper exhibition before so the thought is some what daunting, but exciting. I'm excited about creating a large body of work, as usually I'm off in a few different directions at once, trying new styles and techniques and therefore my work is not consistent. Trying to stay on track with the same style/theme will be a huge challenge, but one I look forward to. The exhibition itself is something that I dread. It would be good if I could put all my work up and not have to be there. I don't like being the center of attention, especially where I have to give speech. Ahhhhhhhhh!
Did I mention that we sold our house in January and are now looking to downsize and hopefully reduce or get rid of our mortgage. Wouldn't that be great. Thankfully we have a long settlement which will give us plenty of time to find the perfect place. Needless to say we have spent hours and hours scouring the net looking for that 'Perfect' place.
To sum up this novel……..he he he……..I see 2013 to be a year of great change not only for myself but for my family and
my obvious word for this year is:
OPEN
Here are a few finished artworks of late: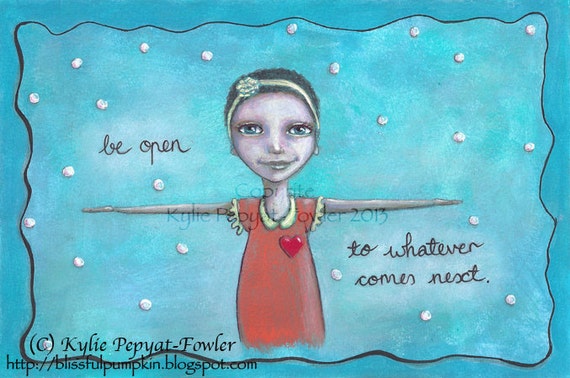 'Be Open'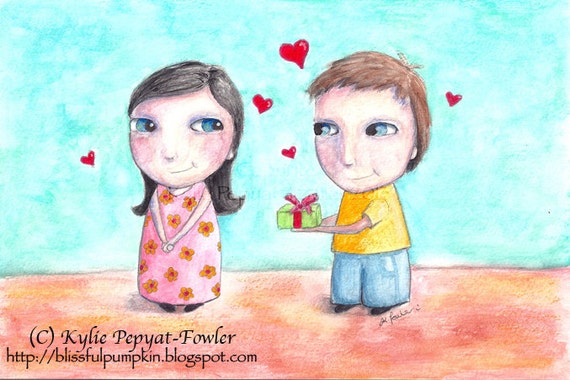 'A Present of Love'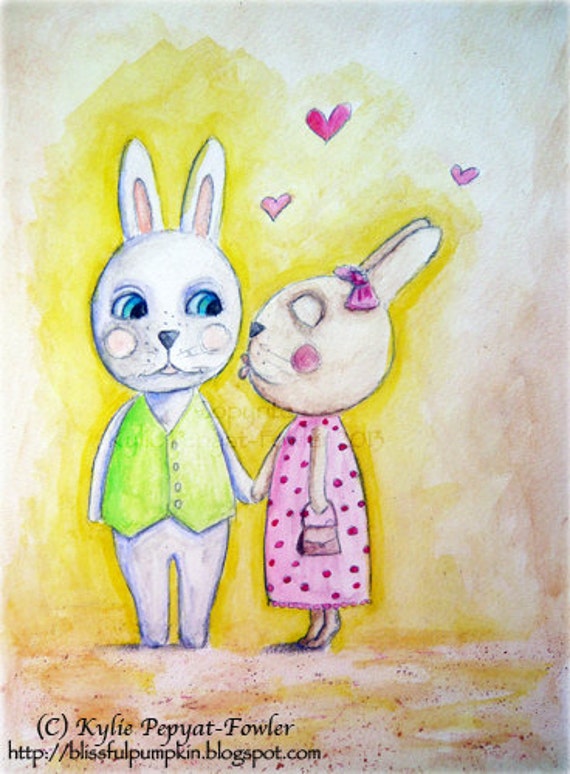 'Bunny Love'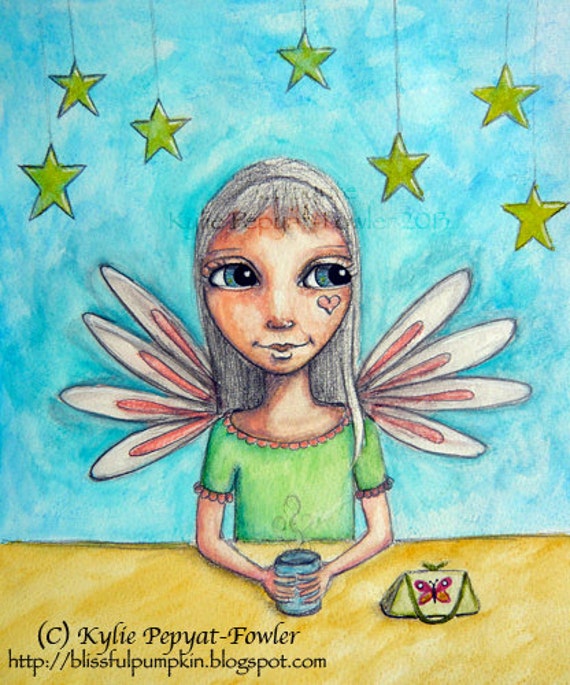 'Fairy Coffee Break'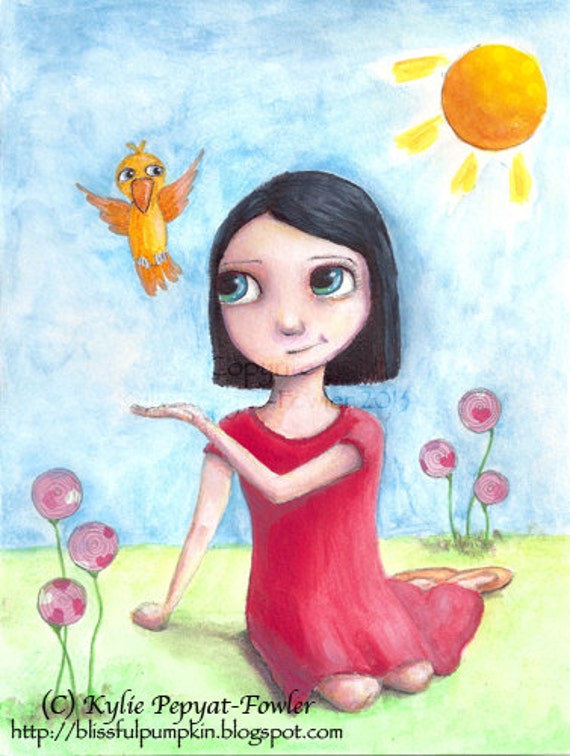 'Little Birdie Friend'
All of these artworks are available in my store. More images to follow.
I would be grateful if you would share on Facebook or Pinterest. See social media buttons below.
Thanks.
Smiles, Kyles =D